nakalipat na ako sa kabilang kwarto at dahil yata sa tahimik dito, sobrang late na ako nagising. buhay-tambay pa rin. kape, yosi, kain, online. naglalaro ako ng starcraft nang masipa ko ang voltage regulator. siguro sign na ito from the powers that be. sige na nga hindi na muna ako maglalaro. pero dito pa rin sa harap ng computer. hehe. nag-boot muna ako sa Debian linux tapos nag-update. ang dami na namang bago. ang bilis talaga ng mga developer sa open source.
nag-check din ako ng server sa shop.

kalasag:~# 02:35:36 up 5 days, 10:43, 1 user, load average: 0.15, 0.03, 0.01

langya, 5 days lang ang uptime. :) nakakainis kasi ang brownout. pinakamatagal na uptime nito 3 months lang. gusto ko 1 year!! pero proud ako sa isang yan. walang hard disk, walang monitor. patse-patseng parts mula sa mga kinarneng computers. frankenstein baga. sa CDROM lang tumatakbo ang linux router/firewall gamit ang Gibraltar na distro. hindi ko pa nga nagagamit lahat ng features. balak kong gawing webserver din, lagyan ng blog at kung ano-ano pa. pero inaamin ko, sobrang tinatamad ako. hehe.
came across more of these eklat quizzes. ako namang si bored pumatol lang.
You are the snake.
Saint Exupery's 'The Little Prince' Quiz.
brought to you by
Quizilla
Yess i am lonely because i alone wield such magnificent power! whahahahaha! i'm lonely. and bored. ang hirap pala maging hermitanyo...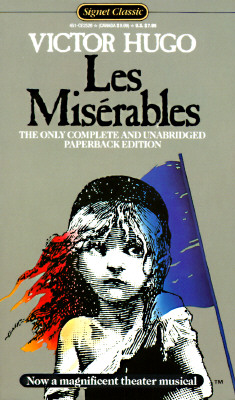 You're Les Miserables!

by Victor Hugo

One of the best known people in your community, you have become
something of a phenomenon. People have sung about you, danced in your honor, created all
manner of art in your name. And yet your story is one of failure and despair, with a few
brief exceptions. A hopeless romantic, you'll never stop hoping that more good will come
from your failings than is ever possible. Beware detectives and prison guards bearing
vendettas.


Take the Book Quiz
at the Blue Pyramid.
i truly am great indeed. miserably great.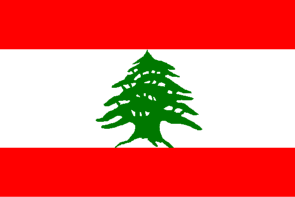 You're Lebanon!

Your room's a mess. Your house is a mess. Heck, your life
is a mess. It all used to be really beautiful, and someone even compared you to Paris
once, but that's all been replaced with heartache and struggle. You're small, have been
influenced by outsiders for too long, and don't know what to think about religion. At
least you smell rather pleasant!
Take
the Country Quiz at the Blue Pyramid
my room is a mess. check. house is a mess. check. life is a mess. check!!! hehehe... i'm an old glory. and gloriously bored.
i'll get a life soon.